Libraries @ CAPE
In order to meet the growing needs of users, the Library systems all over the World have greatly improved their infrastructural facilities and services. The advent of information technology has helped a great deal in the harnessing and dissemination of information at a global level. Fully conscious of these developments, CAPE has embarked on a massive programme of modernizing the libraries coming under its purview. The libraries in the institutions under CAPE are organised with the state of the art information technology tools and techniques. All the libraries are provided with internet search facility. To explore the dynamic developments and technologies, access to Electronic resources is also made available in the libraries.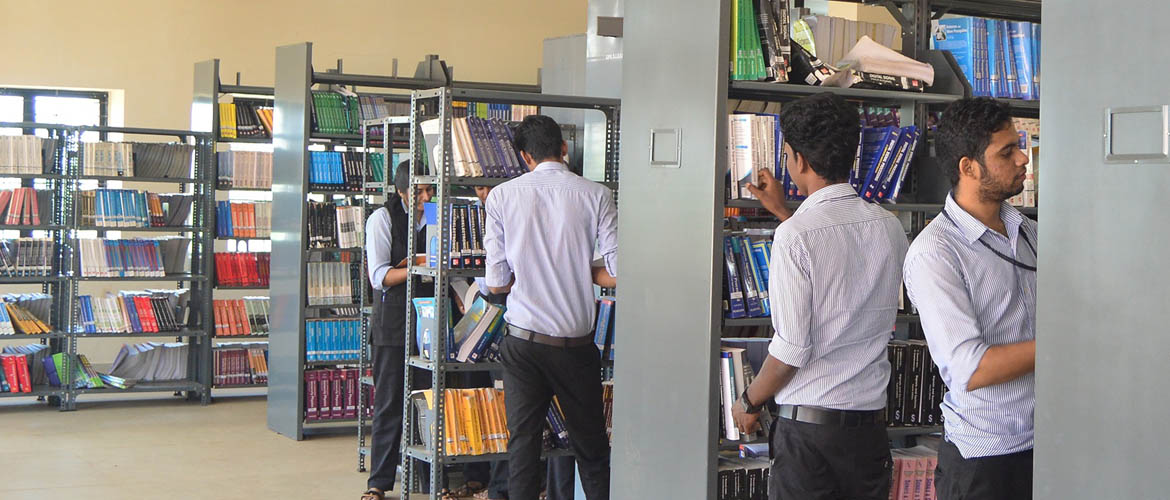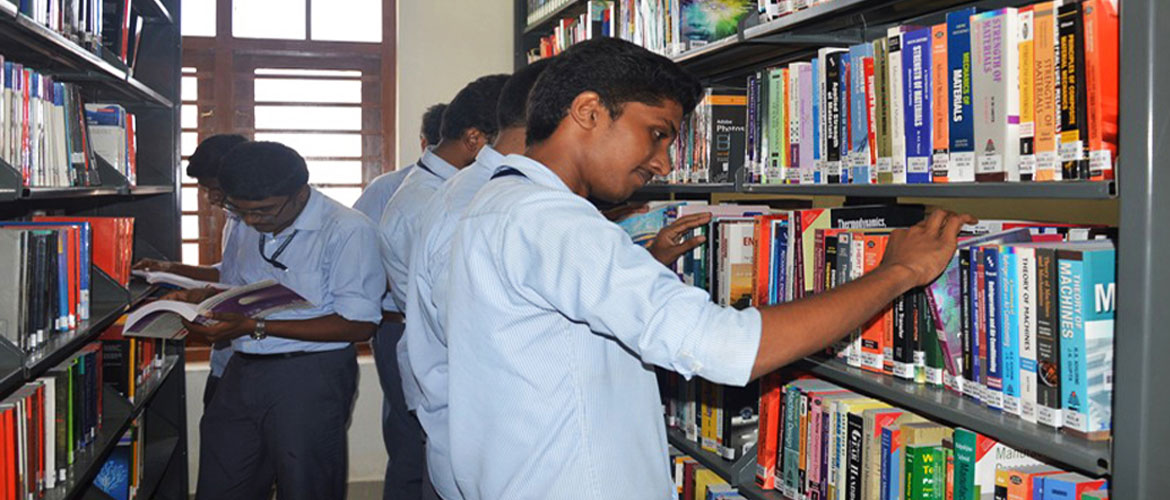 All the Libraries have comfortable and spacious seating arrangement which provides a complete acadmic atmosphere where the students can concentrate on the studies. The services offered in the Central Library of all the institutions are Online Public Access Catalogue (OPAC) service, Lending service, Reprographic facility, Reference and Referral services.All the Libraries open on working days from 9.00 a.m. to 5.00 p.m.
All the Libraries are automated with open source library software KOHA. The books are classified according to Deway Decimal classification scheme and are catalouged according to Anglo American Cataloging Rules II (AACR II) with local variation. Almost all institutions have Book Bank facility provided for SC/ST students. EBSCO collection of e-journals are provided in the libraries of all institutions. Digital library service are also available in certain institutions with DSpace software installed.
The Central library in College of Engineering Perumon is equipped with RFID based library security system for round the clock protection of library books.